A simple and clean reader for The Bible
We are creating a simple reader that lets you read the Bible offline in multiple languages, customized for you. Our target audience is everyone that wants to read the Bible. We strive to create a simple solution available for everyone. To narrow things down, we picked three radically different types of people that represents our target audience.
Our goal is to make the Bible available to everyone that has a phone. The app has a variety of customizations to suit everyone's preferences – different font sizes and styles, background color and more. We asked people in our target audience groups what elements do they want and implemented every important aspect to achieve efficient reading.​​​​​​​
There's something for everyone.
Colors & Typography
: The UI of the Bible only relies on 3 colors, as well as one light and one dark gray. We want to keep the reader simple, yet with character. For the fonts, there are one sans serif and one serif for both the UI and the reader. For the reader, we picked Open Sans, a familiar font with great readability and Merriweather for the serif counterpart. On the UI side, the serif font is picked for its design, instead of its readability and is used only for the headings.
Style: The most distinctive elements from the design system are the fields – text boxes, buttons. They blur the elements behind them and leave a smooth shadow to increase the contrast. The overall style is meant to be elegant and smooth, without many sharp edges.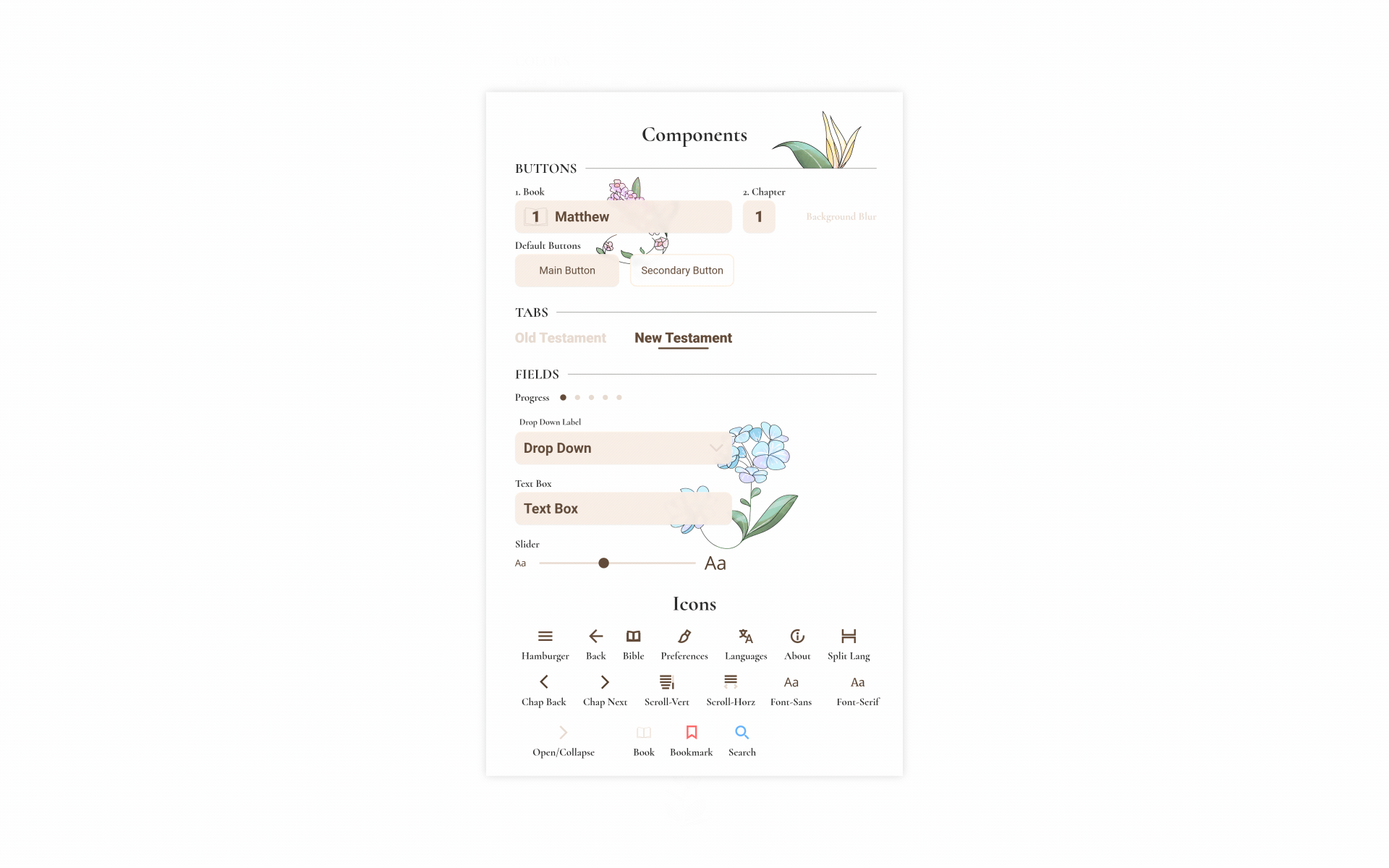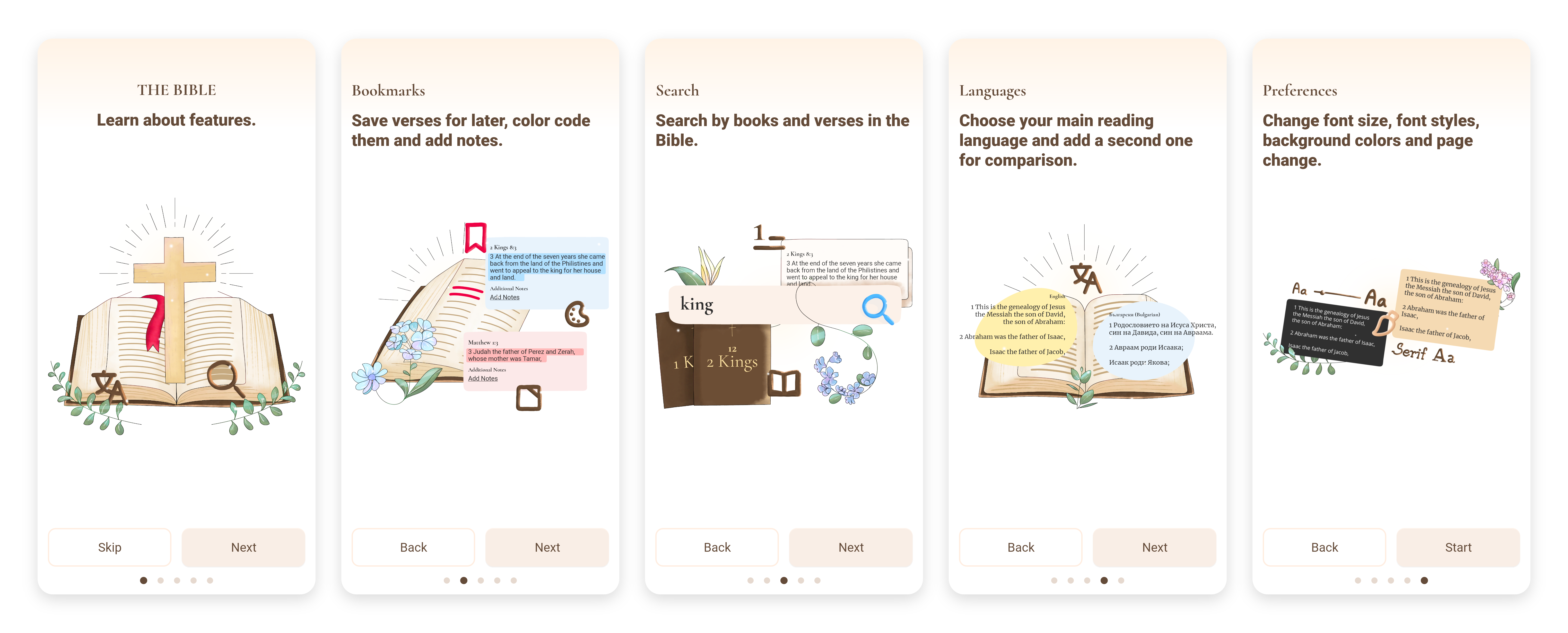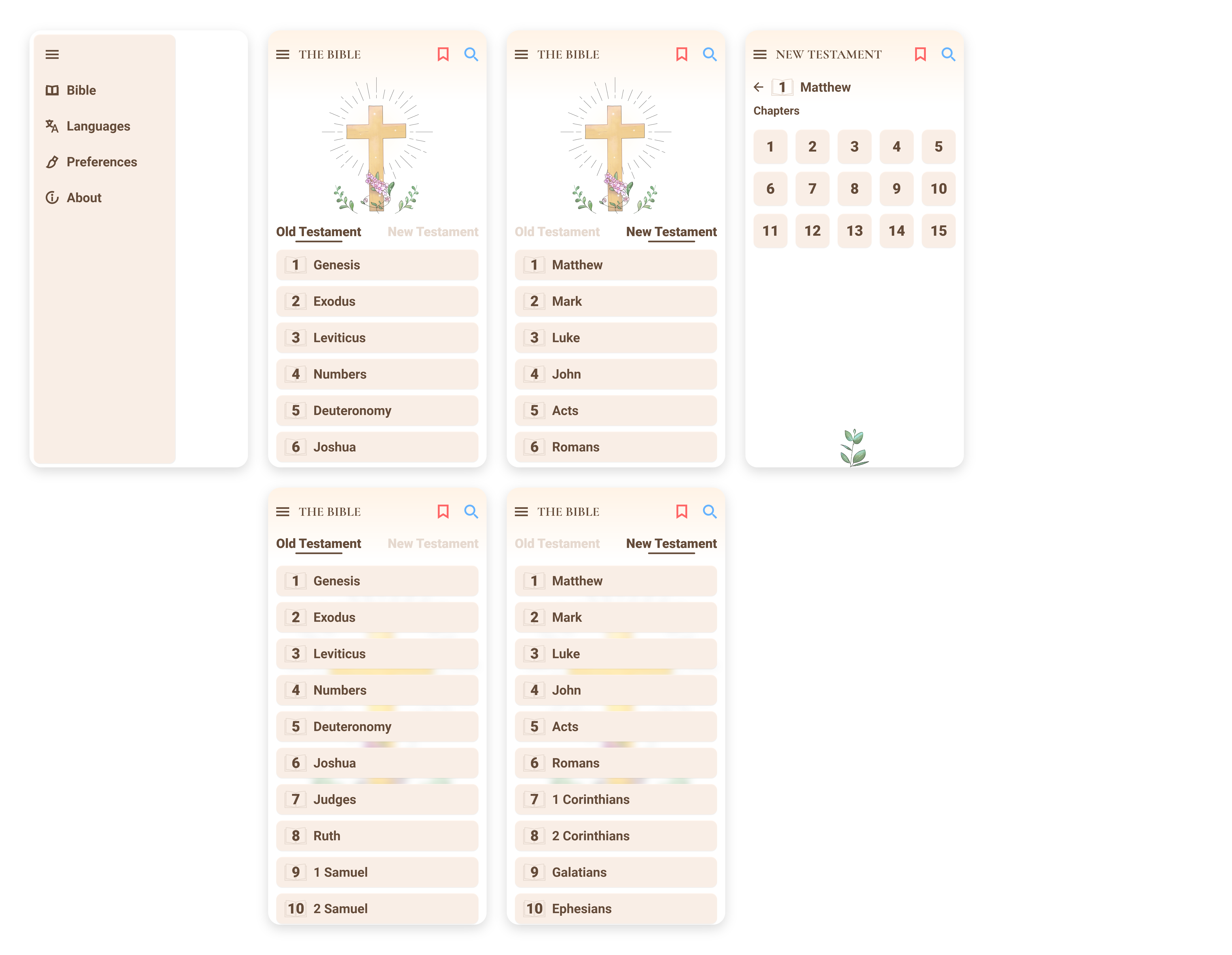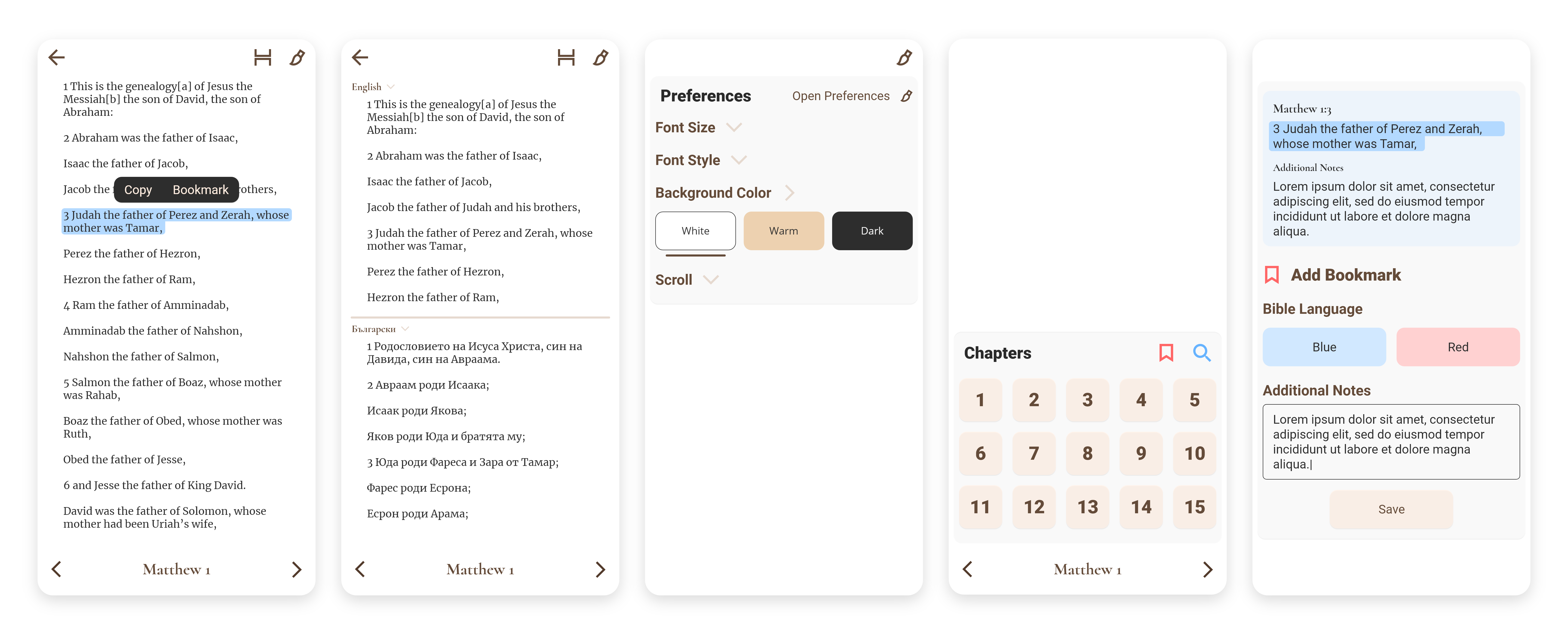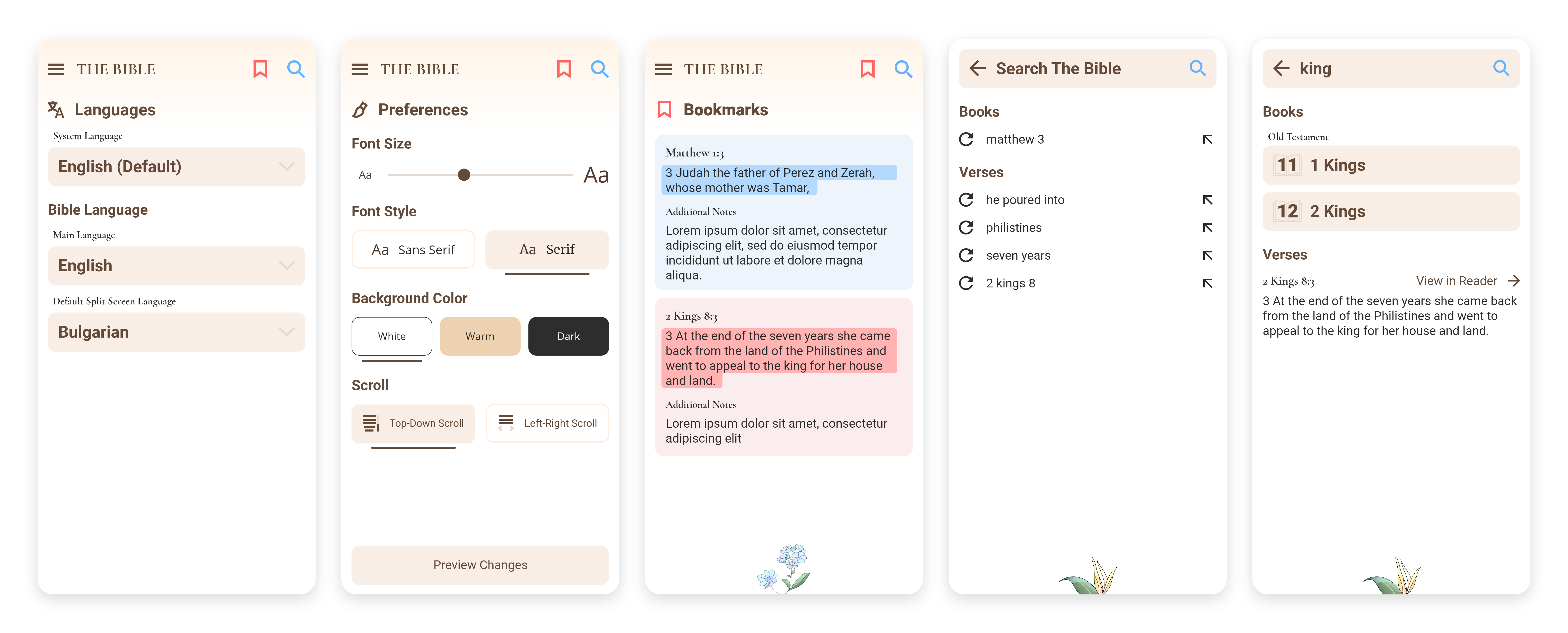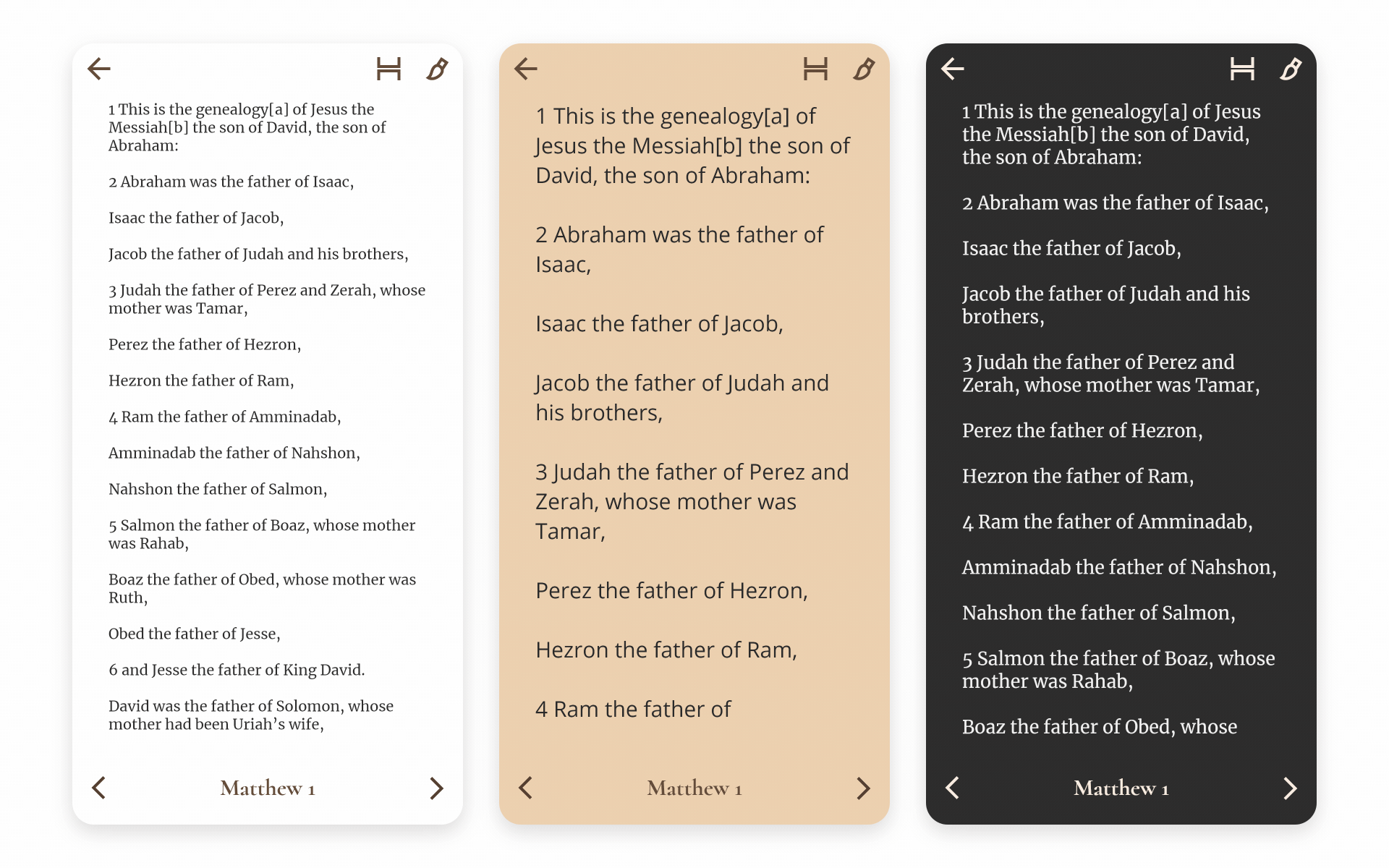 Most of the illustrations are used for the splash screens when starting the app. Their purpose is to help the user get into the features of the app easier. Elements from the illustrations are also used in the respective screens of the features.
The illustrations are digitally hand drawn in Fresco with its watercolor brushes.
The icon started as a simplified version of the main illustration from the UI. The first usability tests were with outline only, then with color and some outline effects. The results were not that impressive, as the main elements of the icon were hard to identify from a distance. That lead to further simplification of the icon and the final version.
The app is developed for Android Devices with Xamarin.​​​​​​​